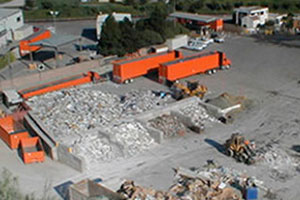 About Locations
Please contact locations directly if you have questions. Many sites are private companies and non-profits not affiliated with the County. Only they can answer all your questions.
Locations marked with a "*" are run by the County of Santa Barbara, creators of LessIsMore.org.
DiggersList
Address:
Website:
www.diggerslist.com/sbhabitat
Email:
feedback@diggerslist.com
This website provides free on-line listings to enable property owners, contractors, suppliers, and do-it-yourself people to buy, sell, trade, or donate materials in the following categories: appliances, bath, building materials, doors and windows, electrical, flooring, furniture, heavy equipment, interior decor, kitchen, lighting and fans, outdoor and lawns, paint, plumbing, storage, tools and hardware. It has also partnered with Habitat for Humanity and ReStores to help solicit donations and to sell their products through DiggersListWidget.
Materials Accepted