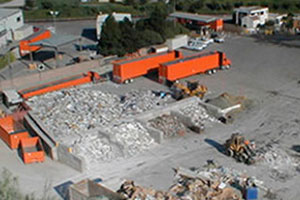 About Locations
Please contact locations directly if you have questions. Many sites are private companies and non-profits not affiliated with the County. Only they can answer all your questions.
Locations marked with a "*" are run by the County of Santa Barbara, creators of LessIsMore.org.
Taipan Architectural Salvage
Address:
516 Palm Avenue
Phone:
(805) 896-4458
Website:
http://www.taipanarchitecturalsalvage.com/index.html
Email:
taipanarchitecturalsalvage@gmail.com
Salvages items from higher value residential and commercial structures on-site that are being remodeled or demolished. All salvageable items are sold on-site. Some customers may opt to have the contractor perform the deconstruction and then remove the salvageable items from the site. The firm also has a limited warehouse of items that are available for purchase.
Materials Accepted