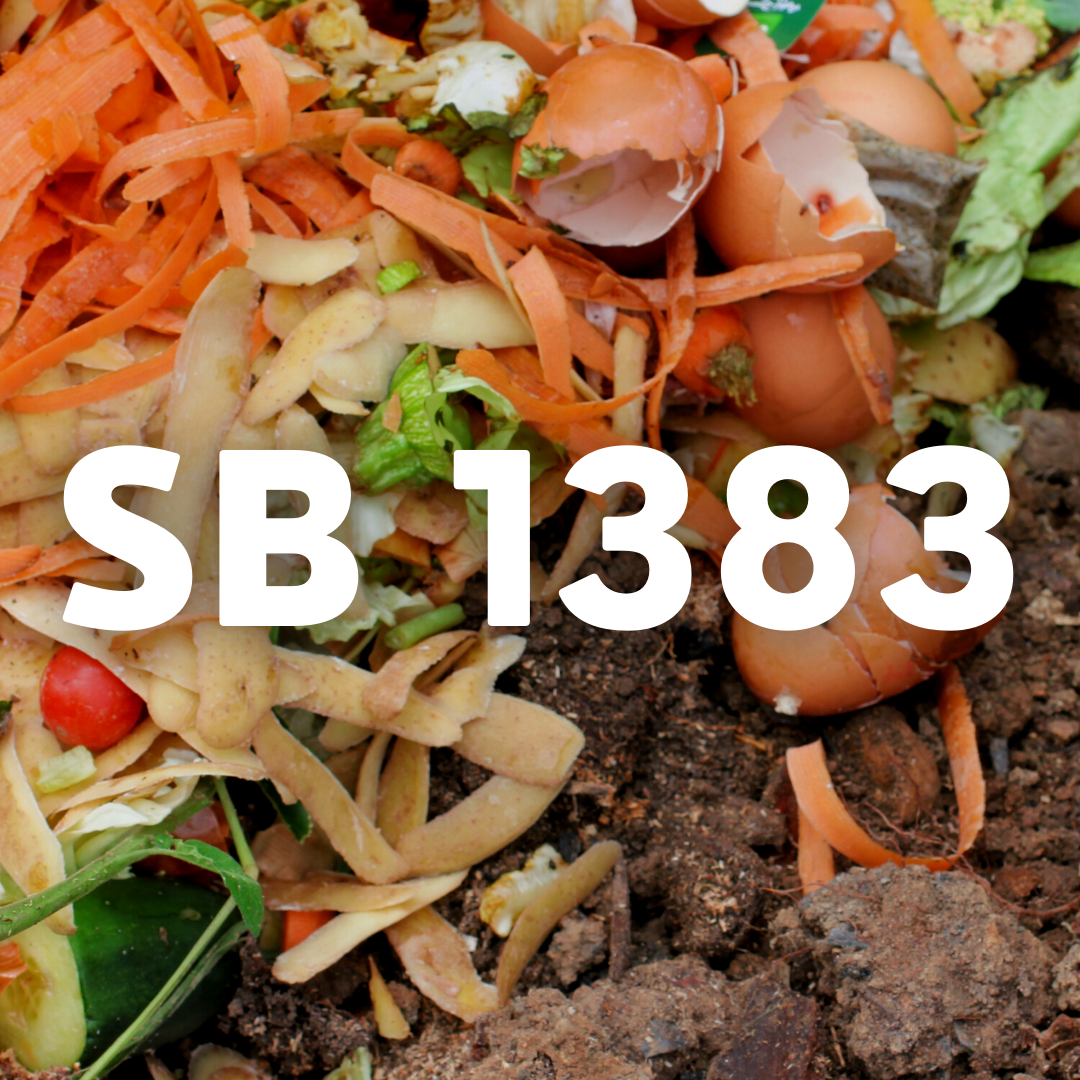 SB 1383 Edible Food Recovery
SB 1383 is a California bill aimed at reducing methane emissions through the increased recycling of organic waste. The regulations require a 50% reduction statewide in the disposal of organic waste by 2020 and a 75% reduction by 2025. Additionally, SB 1383 mandates that 20% of currently disposed edible food be recovered for human consumption by 2025.
Senate Bill 1383 (SB 1383) is a bill designed to keep organics out of the landfill. Part of this bill includes reducing edible food that goes to waste, and feeding hungry people. SB 1383 states that edible food waste generators must donate surplus food to food recovery organizations. Edible food waste generators are separated into two tiers, Tier 1 and Tier 2. Tier 1 generators must donate starting January 1, 2022, and Tier 2 generators must donate beginning January 1, 2024.
There are two requirements for edible food donors:
Establishing Contracts and Written Agreements with Food Recovery Organizations and Services
To ensure that the maximum amount of edible food is recovered, the regulations require that mandated food donors establish contracts or written agreements with food recovery organizations and services. Food recovery organizations and services vary in the amount and types of food they can receive, so mandated food donors may need to establish contracts or written agreements with multiple food recovery organizations and services to be in compliance.
Click here for a list of current food recovery facilities.
Recordkeeping
The law requires mandated food donors to maintain records on-site of their food donation activities. Jurisdictions will monitor compliance by requesting the following types of records:
Contract or written agreement for food recovery organizations and services
Schedules for food donation deliveries or collections
Quantity of food donated in pounds per month
Types of food each food recovery organization will receive or collect
We want to help! If you'd like to start donating food from your business, please email Kaitlyn Haberlin or Tori Kampmann.
Related Materials
Related Articles
August 21, 2019 by Sam Dickinson

April 28, 2020 by Kaitlyn Haberlin

September 05, 2014 by Leslie Robinson -

Organics

October 09, 2018 by Leslie Robinson -

Organics