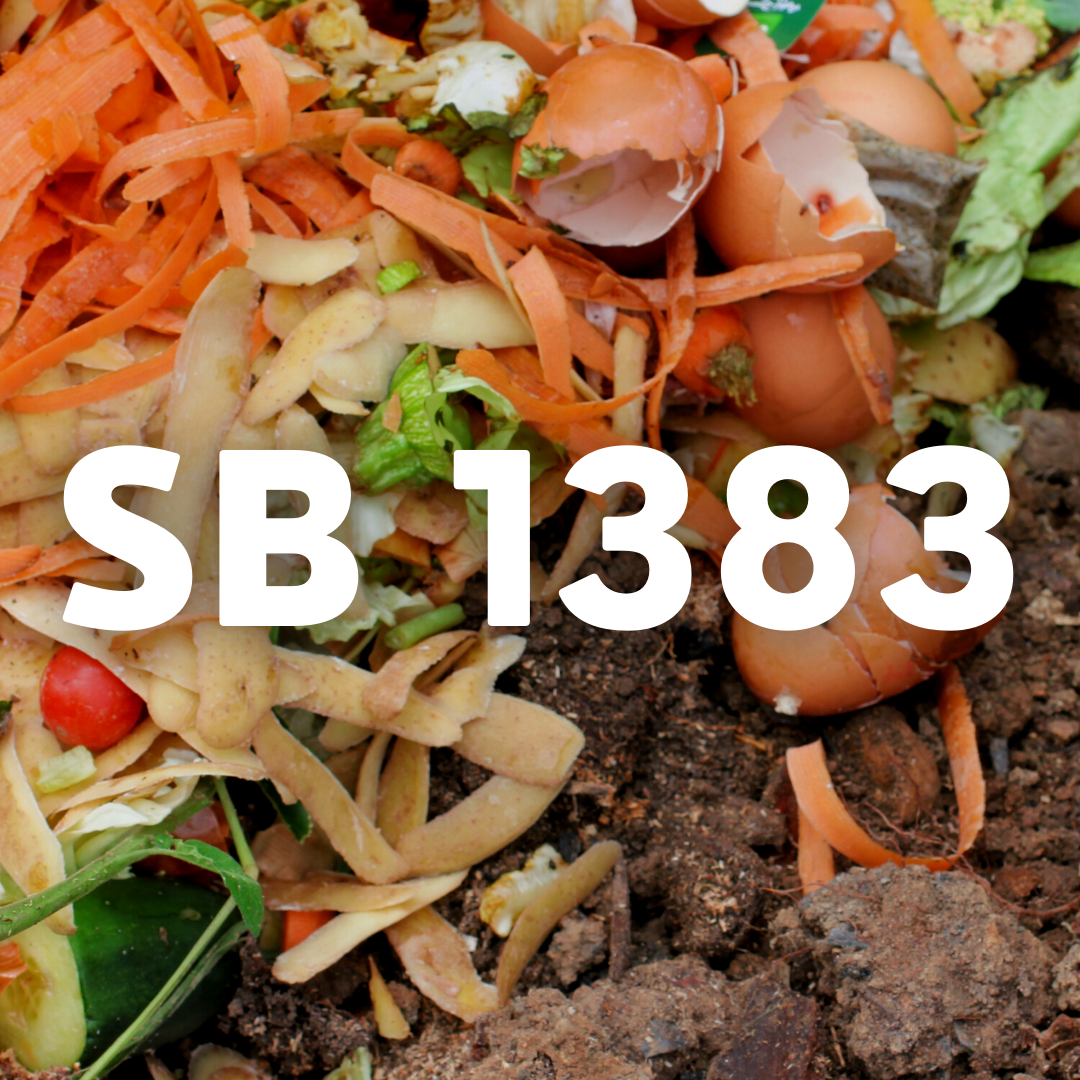 SB 1383 is a California bill aimed at reducing methane emissions through the increased recycling of organic waste. The regulations require a 50% reduction statewide in the disposal of organic waste by 2020 and a 75% reduction by 2025. Additionally, SB 1383 mandates that 20% of currently disposed edible food be recovered for human consumption by 2025.
If your business is new to donating, we can help. We understand that starting a donation program may seem daunting, and you may have fears about food safety or logistics. Luckily, Santa Barbara County has many organizations that are happy to work with you in recovering your food, and helpful local government staff that can assist along the way.
If you already have a donation program, skip to Step 3.
Step 1: What are you wasting?
What kind of food is being thrown away or going bad at your business? Day-old pastries? Pans of food from a buffet line? Produce? Or maybe non-perishables, like cans?
This assessment will help you find a donor that is a right fit for you. For example, some groups cannot take prepared food, while other can't get enough!
This step also helps you audit what you are over-buying or not selling. Remember, it's always best to reduce waste in the first place. Try limiting purchasing or reusing foods before donating.
Know about expiration dates, some food can  outlast the expiration date on the package. Learn more here. 
Step 2: Check out the list of organizations accepting food
Connect with a local organization that is able to accept the food that you wish to donate.
Step 3: Create a Written Agreement with a Food Recovery Organization
Once you have contacted a food recovery organization and you both agree to partner, create a written agreement establishing your donor/recipient relationship. Written agreement templates are available. Email Kaitlyn Haberlin for a copy, or check out the CalRecycle template here.
This is the place to establish all of the details of your partnership. For example, your written agreement should include:
What food is accepted
What food is not accepted
Transportation requirements
Food safety requirements
Who is transporting the food
When food donations can occur
Step 4: Donate!
Stat donating! You now have a great relationship with a local food recovery organization. You are doing a great thing by donating to your local community.
Remember, never donation dump! All food donations should meet the agreed upon standards between the business and food recovery organization.
Donation dumping is the act of knowingly donating undesirable or inedible food or other items in order to dispose of it. An example of donation dumping would be donating a pallet of moldy fruits in order to save on disposal costs for your businesses.
Step 5: Keep Good Records
SB 1383 requires donors and recipients to record the amount of food they donate/receive in pounds per month. You can use one of these templates to track this:
Santa Barbara County offers a free online donation tracking software for businesses and non-profits located in the Cities of Buellton, Carpinteria, Goleta, Lompoc, Santa Barbara and Solvang and the unincorporated areas of Santa Barbara County. By using this software and all of its features, you will automatically be compliant with the SB 1383 recordkeeping requirements.
E-mail Kaitlyn Haberlin to receive login credentials, learn more via our Online Recordkeeping System FAQs.
Local jurisdictions will require you to report this data to them annually; however, if you are using our online software, you do not need to report this data.
Step 6: Follow Food Safety Guidelines
Make sure you are following food safety guidelines. All federal, state, and local food safety guidelines must be met in order to donate. Never knowingly donate inedible or unsafe food.
The Good Samaritan Act protects food donors. This law protects the liability of donors if their donations were made in good faith.
Step 7: Reap the Benefits of Donating Food
Some major benefits to donating include:
These donations are tax deductible! Be sure to talk with your accountant or a tax expert for details.
Being able to brag about your donation program to your friends, family, and patrons! Costumers will love knowing that your business is supporting the local community.
Knowing that you're helping your neighbors by donating food. 1 in 4 Californians are food insecure. Thank you for doing your part!
Wondering how food recovery will be enforced?
Santa Barbara County staff will be making at least annual inspections to your business to check for SB 1383 compliance, which includes participating in an organic waste collection program, having adequate signage, and having an edible food donation procedure in place (for Tier 1 and Tier 2 businesses only). Please note that during our visits we are here to help and answer questions. We are also always available via email.
Related Materials
Related Articles
November 04, 2022 by Sam Dickinson -

Organics