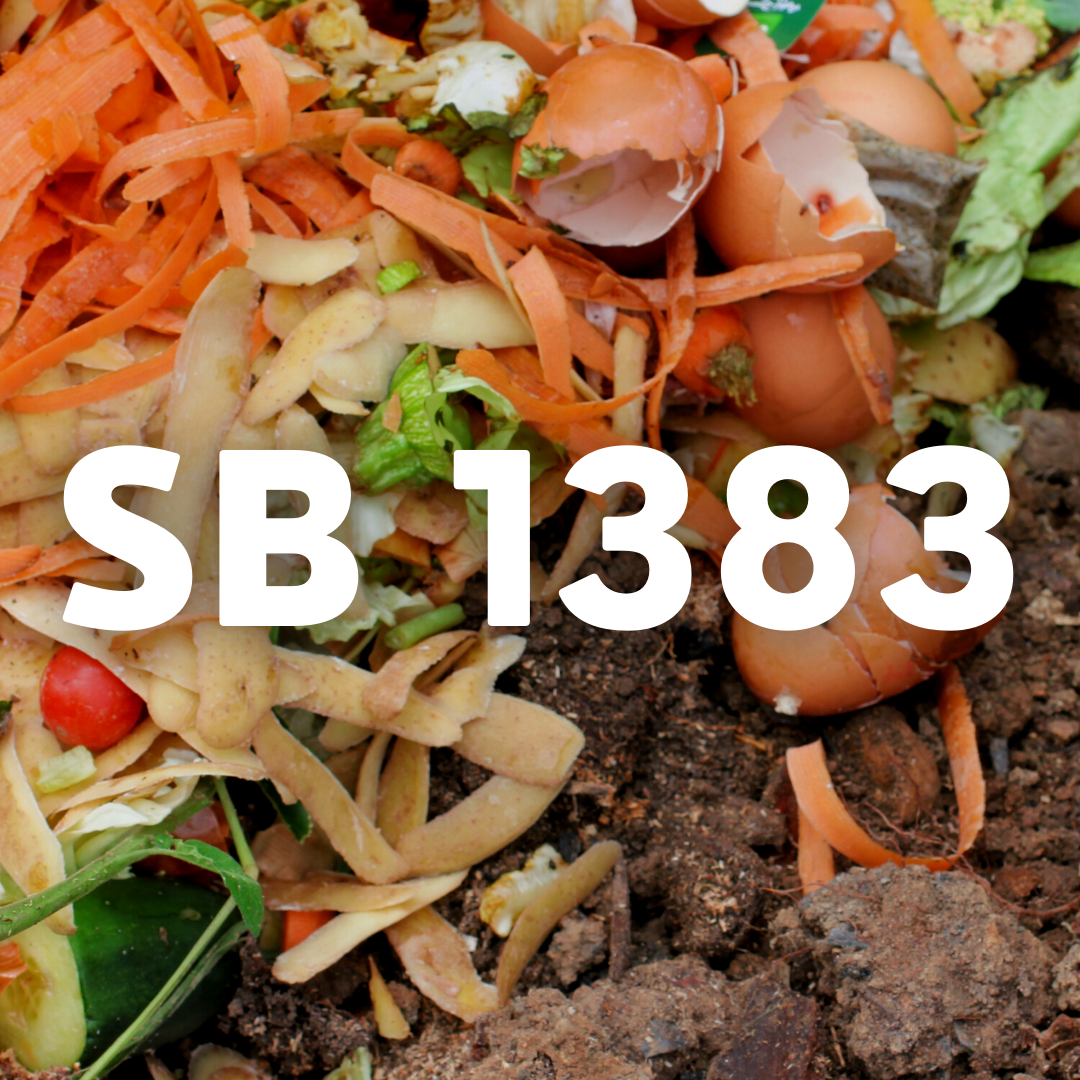 SB 1383 is a California bill aimed at reducing methane emissions through the increased recycling of organic waste. The regulations require a 50% reduction statewide in the disposal of organic waste by 2020 and a 75% reduction by 2025. Additionally, SB 1383 mandates that 20% of currently disposed edible food be recovered for human consumption by 2025.
The County's Resource Recovery and Waste Management Division partnered with the Cities of Buellton, Carpinteria, Goleta, Lompoc, Santa Barbara, and Solvang to connect with businesses and non-profits, create outreach materials and food recovery tools, and implement a thriving food recovery network in Santa Barbara County. This network is being named the Santa Barbara County Regional SB 1383 Food Recovery Plan (FRP).
The goals of this network are as follows:
Recover the maximum amount of edible food to help feed our local Santa Barbara County residents
Help businesses interpret the regulations and gain a full understanding of their responsibilities under SB 1383
Support local non-profits in their role with SB 1383, help them build capacity to recovery more food, and assist in finding donors that meet the specific needs for their organization
Create useful tools and informational materials to help businesses and non-profits
Streamline data collection through shared technology resources
Monitor our jurisdictions' compliance as a whole, and support each other's needs
Research grant opportunities to help build food recovery infrastructure
Connect with other local government departments to create a holistic food recovery network
Encourage residents and businesses to reduce food waste by providing shopping tips, sharing composting resources, and more
The County and our city partners understand that food recovery expands beyond jurisdictional boundaries. Through this network, we hope to combine resources to create a cohesive network that benefits everyone in Santa Barbara County.
This network works by creating a list of food recovery organizations in Santa Barbara County that want to work with the retail food businesses identified under SB 1383. This list will be used as a resource for businesses who need to donate. By working with these donors, solid waste staff can better help business find a compatible donor and vice versa. This shared network approach can also help highlight needs in local food recovery efforts that jurisdictions can help support.
Are you a food recovery organization and want to get involved in our network? Email Kaitlyn Haberlin, or give her a call at (805) 882-3603. You can also take this survey.
Related Materials
Related Articles
November 04, 2022 by Sam Dickinson -

Organics