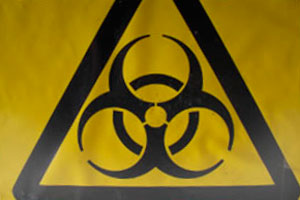 Hazardous Waste Warning
Wastes in this section are dangerous to you and the environment. Handle them carefully and dispose of them properly. Legally, households may not transport more than 15 gallons of wet or 125 pounds of dry hazardous materials. Read about the regulation.
Some types of mold can be hazardous to your health when removing them. If you have a significant mold problem and need help removing the waste properly and disposing of it, please contact a business listed below.
If you have a small amount of moldy waste, moldy bread for instance, it can be disposed of in the trash.
Where to go
All of Santa Barbara County (1)

Santa Barbara Area (1)

Outside Santa Barbara County (2)
Related Materials
Related Articles
November 08, 2019 by Leslie Robinson -

Recycle

September 30, 2019 by Leslie Robinson

February 02, 2022 by Tori Kampmann