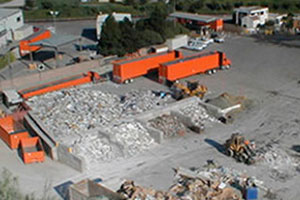 About Locations
Please contact locations directly if you have questions. Many sites are private companies and non-profits not affiliated with the County. Only they can answer all your questions.
Locations marked with a "*" are run by the County of Santa Barbara, creators of LessIsMore.org.
Santa Barbara Iron and Metal Recyclers
Address:
709 East Gutierrez Street
Phone:
(805) 966-4468; Fax: (805) 962-1560
Website:
http://www.santabarbararecyclers.com/
Buyers of beverage containers eligible under the Beverage Container Recycling and Litter Reduction Act: metal cans, glass and hard plastic bottles. Also accepts aluminum scrap, brass, cardboard, copper, cast iron, steel and tin, as well as vehicular batteries from all South Coast communities. Open Monday through Saturday from 9:00 a.m. to 4:00 p.m.
Materials Accepted