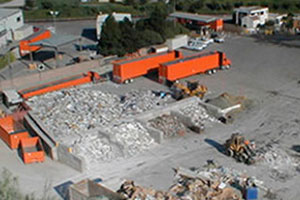 About Locations
Please contact locations directly if you have questions. Many sites are private companies and non-profits not affiliated with the County. Only they can answer all your questions.
Locations marked with a "*" are run by the County of Santa Barbara, creators of LessIsMore.org.
City of Lompoc Recycling Drop-off Facility
Address:
1585 North "V" St
Phone:
(805) 875-8024
This is an un-staffed site, open 7 days per week, 24 hours per day. The site accepts aluminum cans, foil, and pie plates, cardboard, glass containers, white and color paper, magazines and junk mail, metal cans, newspapers, paperboard, hard plastics #1 through #7, and plastic film (e.g. plastic bags, bubble wrap, shrink wrap) from households.
Plastic bags should be placed in a plastic bag and securely closed before being placed in a recycling container.
Materials Accepted