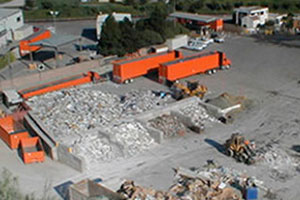 About Locations
Please contact locations directly if you have questions. Many sites are private companies and non-profits not affiliated with the County. Only they can answer all your questions.
Locations marked with a "*" are run by the County of Santa Barbara, creators of LessIsMore.org.
Explore Ecology, Art From Scrap Reuse Store
Address:
302 E Cota St
Phone:
(805) 884-0459
Website:
http://www.exploreecology.org/
Email:
info@exploreecology.org
This program uses discards from businesses and individuals for art education programs. Desired materials include: paper, tiles, tape, fabric, beads, marbles, burlap bags, film canisters, feathers, magnets, wire, art supplies, cigar boxes, vinyl, compact disks, brushes, metal scraps, springs, jars, and lids. These materials are sold at the agency's Reuse Store and/or used in its environmental education programs.
Materials Accepted