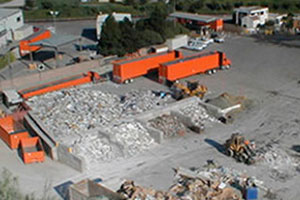 About Locations
Please contact locations directly if you have questions. Many sites are private companies and non-profits not affiliated with the County. Only they can answer all your questions.
Locations marked with a "*" are run by the County of Santa Barbara, creators of LessIsMore.org.
Home Depot
Address:
6975 Marketplace Drive
Phone:
(805) 961-4746
Accepts nickel cadmium rechargeable batteries, cell phones, compact fluorescent lights, and propane tanks for recycling from all South Coast communities. Company also sells aerobic composting bins through its website.
Also a participant in AmeriGas Cylinder Exchange Program, whereby consumers may bring an empty, used AmeriGas propane tank to a participating location in exchange for the purchase of a new AmeriGas propane tank at a discounted price. The used propane tank is recycled.
For more info, visit
Home Depot's website
. Sells plastic lumber, insulation, sheetrock gypsum panel, wallboard, mailboxes, air filters, safety goggles, shovels, sprinkler hoses, dust pans, pails, utility tubs, baskets, sprayer bottles, epoxy grout, tiles, carpet, benches and chairs that contain recycled-content.
Materials Accepted