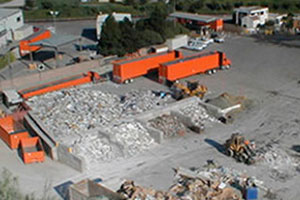 About Locations
Please contact locations directly if you have questions. Many sites are private companies and non-profits not affiliated with the County. Only they can answer all your questions.
Locations marked with a "*" are run by the County of Santa Barbara, creators of LessIsMore.org.
El Rancho Market
Address:
2886 Mission Drive (behind Market)
Phone:
Propane Tanks: (805) 686-4300; Other materials: (805) 686-8802
Beverage containers subject to the California Refund Value (CRV) under the Beverage Container Recycling and Litter Reduction Act are accepted: metal cans, glass and hard plastic bottles. Also accepts cardboard for recycling. Participates in AmeriGas Cylinder Exchange Program, whereby a consumer may bring an empty, used AmeriGas propane tank and receive credit towards the purchase of a new AmeriGas propane tank. The used propane tank is recycled. Open Tuesdays and Wednesdays, 9:00 a.m. to 4:30 p.m., Fridays from 9:00 a.m. to 4:00 p.m., and Saturdays from 8:00 a.m. to 4:00 p.m.
Materials Accepted