Home
>
Locations
> United States Environmental Protection Agency, Office of Resource Conservation & Recovery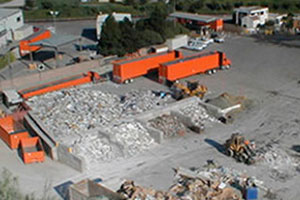 About Locations
Please contact locations directly if you have questions. Many sites are private companies and non-profits not affiliated with the County. Only they can answer all your questions.
Locations marked with a "*" are run by the County of Santa Barbara, creators of LessIsMore.org.
United States Environmental Protection Agency, Office of Resource Conservation & Recovery
Address:
1200 Pennsylvania Avenue, NW
Phone:
(866) 372-9378
Website:
https://nepis.epa.gov/Exe/ZyPURL.cgi?Dockey=10000MD0.txt
The U.S. Environmental Protection Agency publishes a Consumer Handbook for Reducing Solid Waste that offers tips on reducing solid waste based on the following four principles: REDUCE the amount of trash discarded. REUSE containers and products. RECYCLE materials, use recycled materials, and purchase products containing recycled-content. RESPOND to the solid waste problem by avoiding generating activities and expressing preferences for less waste.
Materials Accepted