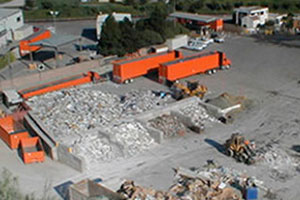 About Locations
Please contact locations directly if you have questions. Many sites are private companies and non-profits not affiliated with the County. Only they can answer all your questions.
Locations marked with a "*" are run by the County of Santa Barbara, creators of LessIsMore.org.
Owens Corning Roofing and Asphalt, LLC
Address:
Website:
http://www.owenscorning.com/roofing/basics/shingle-recycling/
Under this program, the company connects homeowners with contractors who will recycle roofing shingles. A homeowner may locate a "Preferred Contractor" through the firm's website. The recycled shingles provide oil in the form of asphalt to be reused in paving.
Materials Accepted