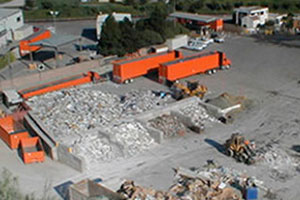 About Locations
Please contact locations directly if you have questions. Many sites are private companies and non-profits not affiliated with the County. Only they can answer all your questions.
Locations marked with a "*" are run by the County of Santa Barbara, creators of LessIsMore.org.
Preserve Gimme 5
Address:
823 New York State Route 13
Phone:
(888) 354-7296
Website:
http://www.preserveproducts.com/recycle
Email:
info@preserveproducts.com
Accepts clean no. 5 stamped plastic containers (e.g. yogurt, margarine/butter, hummus, cottage cheese/cream cheese) for recycling. Containers must be free of residue and labels must be removed. Also accepts Preserve toothbrushes, razor handles, and tableware, as well as Brita water pitcher and bottle filters for recycling. Materials are used to make new products. Postage paid mailers are available at Whole Foods and Trader Joes' stores. Company has also partnered with Recyclebank to enable donators to earn points that can be redeemed for discounts and deals on products from local and national businesses.
Materials Accepted