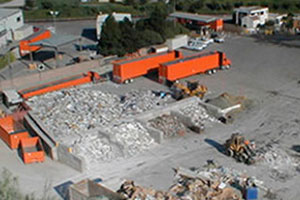 About Locations
Please contact locations directly if you have questions. Many sites are private companies and non-profits not affiliated with the County. Only they can answer all your questions.
Locations marked with a "*" are run by the County of Santa Barbara, creators of LessIsMore.org.
Farm Supply Company
Address:
1920 North Broadway
Phone:
(805) 922-2737
Website:
http://farmsupplycompany.com
Sells aerobic composting bins, tumblers, aerators, compost starter, thermometers, and bagged finished compost.
Also a participant in AmeriGas Cylinder Exchange Program, whereby an empty, used propane tank of any brand will be accepted in exchange for the purchase of a new AmeriGas propane tank at a discounted price. The used propane tank is recycled.
Materials Accepted