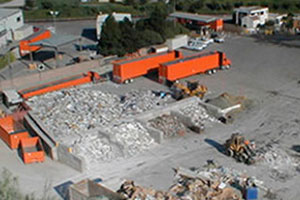 About Locations
Please contact locations directly if you have questions. Many sites are private companies and non-profits not affiliated with the County. Only they can answer all your questions.
Locations marked with a "*" are run by the County of Santa Barbara, creators of LessIsMore.org.
Wax Box Fire Log Corporation dba Clean Flame Firelogs
Address:
100 Kentucky Street
Phone:
(530) 846-2200 (main office) or (530) 533-3567 to join Clean Partner Program
Website:
http://www.cleanflame.com
Company purchases baled and flattened wax corrugated cardboard from businesses such as grocery stores, hardware stores, restaurants, distributors, and farmers/growers. In exchange, the stores agree to sell the company's fire logs and fire starters, made from this material. The website provides a store locator where these products are sold.
Materials Accepted