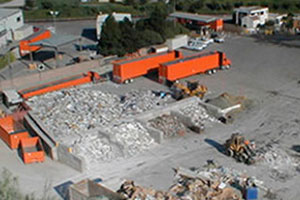 About Locations
Please contact locations directly if you have questions. Many sites are private companies and non-profits not affiliated with the County. Only they can answer all your questions.
Locations marked with a "*" are run by the County of Santa Barbara, creators of LessIsMore.org.
Santa Maria Public Library
Address:
421 South McClelland Street
Phone:
(805) 925-0994, extension 321
Used books may be donated but no textbooks, encyclopedias, or Reader's Digest condensed books are accepted. The books must be in good condition and not contain any marks or mold. Commercially prerecorded compact disks (music only) and digital video disks, as well as audio and video tapes that are in good condition are accepted. Finally, newspapers as well as magazines within six months old are accepted for reuse.
Materials Accepted