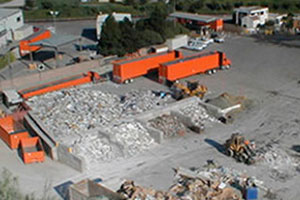 About Locations
Please contact locations directly if you have questions. Many sites are private companies and non-profits not affiliated with the County. Only they can answer all your questions.
Locations marked with a "*" are run by the County of Santa Barbara, creators of LessIsMore.org.
Nike Grind Processing
Address:
199 Pearson Parkway
Phone:
1-800-806-6453
Website:
http://www.nikegrind.com/
Through its Reuse-a-Shoe Program, Nike collects athletic shoes of any kind and any brand and grinds them up. The shoes cannot contain any metal so no dress shoes, shoes containing cleats, or shoes that are damp or wet will be accepted. From ground rubber, ground foam, and upper fabric, Nike makes athletic fields, weight room flooring, synthetic basketball courts, tennis courts, and playground surfacing tiles, as well as padding for basketball floors, playgrounds, and running tracks.
Shoes may be sent directly to Nike at this location or dropped off at one of its collection centers across the country.
Materials Accepted