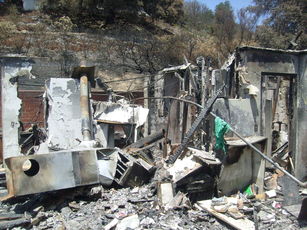 Thomas Fire Debris Clean-Up
Our sincerest condolences to those whose homes have been damaged or destroyed by the recent Thomas Fire. As you begin to recover from the disaster, please use the resources below to help plan for the clean-up and removal of debris.
If you have any questions, please don't hesitate to contact our office at (805) 882-3600.
Please note: The information below is available as a downloadable flyer in both English and Spanish.
Hazardous Waste Alert
Ash, charred debris, and other contaminated materials from burned structures may be hazardous wastes. To minimize exposure to yourself, your neighbors, and workers involved with restoration efforts, and to also minimize dispersion to the air and run-off to surrounding surface waters, the ash and contaminated debris should be cleaned up and contained quickly.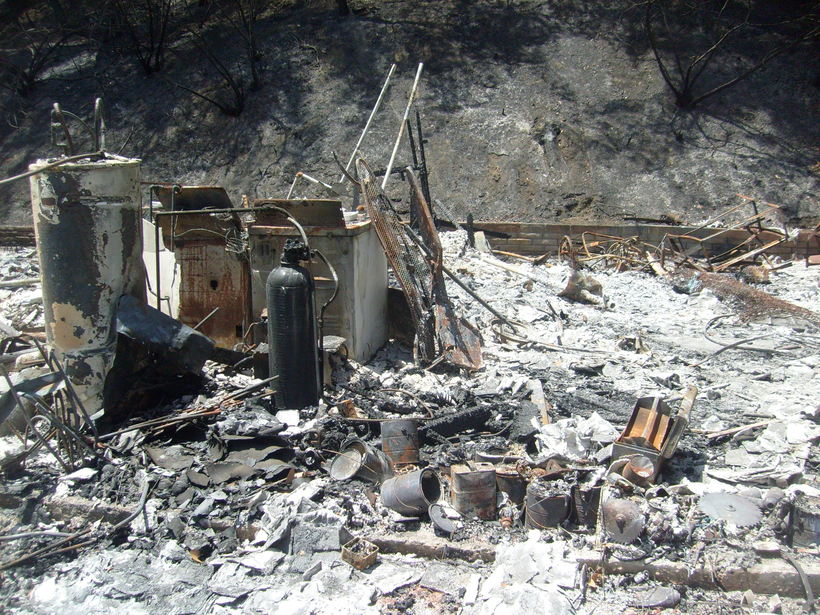 Hazardous Waste Handling
Due to the hazardous nature of some of the debris, please contact the Public Health Department at (805) 346-8460 or (805) 681-4900 to schedule an appointment to have a County hazardous materials specialist inspect your property and identify anything that may be hazardous. Once the inspection is done, Public Health will provide information on the options available to remediate your property.
Obtaining a Demolition Permit
After the hazardous waste materials have been removed from your property, the next step is to obtain a demolition permit. To do so, contact the Planning & Development Department, Building & Safety, at (805) 568-3030.
Safe Clean-Up Guidelines
During actual clean-up of fire debris, keep materials damp to limit the amount of dust and ash in the air. Wear protective gear, including face masks, eye protection, long sleeves, pants, and gloves. More information on safe debris removal is available by calling (805) 961-8800 or visiting the Air Pollution Control District's website.
Debris Removal
After obtaining a demolition permit, large loads of material should be hauled by a permitted hauler or a licensed contractor to the Tajiguas Landfill in lined and covered containers. The following haulers are approved by the County:
MarBorg Industries (805) 963-1852
Waste Management (805) 242-7937
Progressive Waste (805) 564-2654
Atlas Industries (805) 928-8689
Valley Roll-Off (805) 736-8812
Bedford Enterprises (805) 922-4977
R & R Roll-Off (805) 929-8000
Engel & Gray (805) 925-2771
Most local contractors have accounts at the landfill. To set up a new account, please start by completing a credit application form.
The Santa Barbara Contractors Association (SBCA) maintains and updates a directory of demolition contractors. In providing this link, the County does not endorse the listed contractors.
Smaller loads of one (1) ton or less can be hauled to the:
South Coast Recycling & Transfer Station
4430 Calle Real, Santa Barbara 93110
Open Monday through Saturday from 7:00 a.m. to 5:00 p.m.
(805) 681-4345
Loads need to be tarped and the material contained. The material will be weighed and disposal fees charged at the transfer station, and then customers will be directed to deliver the material to the Tajiguas Landfill. Fire-related debris cannot be safely handled at the transfer station.
Damaged Vehicle Removal
Most cars can be hauled away by a towing company. If you have problems with removing your vehicle(s), please call (805) 681-4342.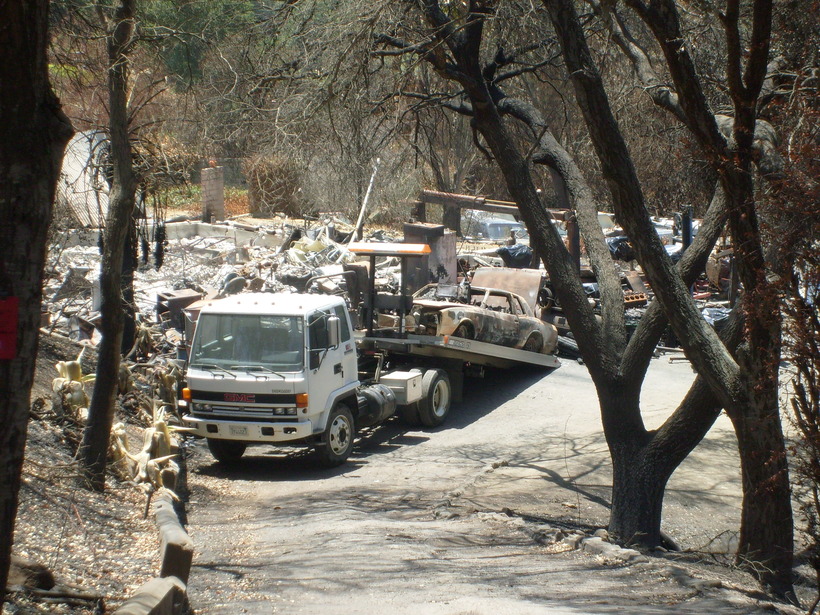 Not All Waste Is The Same
Separating your materials makes disposal easier on you and your wallet. You can haul clean loads of metal, green waste, and broken up concrete to these locations at reduced rates:
Establishing a Landfill Account
Please complete our Credit Application Form and return to kyhouch@cosbpw.net. Business references included in the application must be local and require either a fax number or email contact for each. Please complete the top part of Page 2 and send it directly to your bank, who will then send the completed information to kyhouch@cosbpw.net.
Creating an account takes approximately one week but is dependent on how long it takes references and the bank to return the necessary information. The County will notify the applicant when the new landfill account is ready for use.