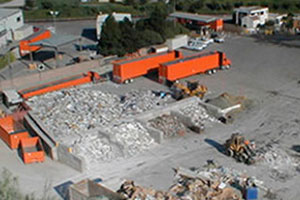 About Locations
Please contact locations directly if you have questions. Many sites are private companies and non-profits not affiliated with the County. Only they can answer all your questions.
Locations marked with a "*" are run by the County of Santa Barbara, creators of LessIsMore.org.
City of Carpinteria Used Oil Self-Service Recycling Center
Address:
5775 Carpinteria Avenue
Phone:
(805) 880-3415
Due to financial constraints caused by the COVID-19 Pandemic, the City of Carpinteria will furlough most employees beginning December 14, 2020, through January 1, 2021. During the furlough, the following services will continue uninterrupted: Law Enforcement Services, Street Sweeping Services, Trash Services, Downtown Right-of-way Maintenance, and Janitorial Services at public facilities. Certain services will continue on a limited basis: Parking and Code Compliance Services, Building Inspection Services, and Accounts Payable Services. Additionally, there will be on-call personnel for situations that require immediate attention.
The ABOP collection event on December 12th will still take place.
For Public Works during the furlough call:  805-755-4443
The Center accepts antifreeze, motor oil, and oil filters from households free of charge, Monday through Friday from 8:00 a.m. to 4:30 p.m. A key must be obtained from a City Hall receptionist to access the facility. Please call ahead of time.
Materials Accepted