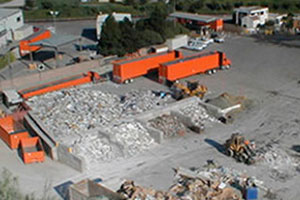 About Locations
Please contact locations directly if you have questions. Many sites are private companies and non-profits not affiliated with the County. Only they can answer all your questions.
Locations marked with a "*" are run by the County of Santa Barbara, creators of LessIsMore.org.
Recycled Products Cooperative
Address:
386 North Coast Highway 101
Phone:
(760) 436-5170
Website:
www.recycledproducts.org
Email:
information@recycledproducts.org
The Recycled Products Cooperative (RPC) is a nonprofit agency dedicated to natural resource conservation. It seeks to increase the use of recycled copy paper by selling recycled paper containing post-consumer content. The RPC also offers a wide variety of other office products that contain recycled-content, including: binders, report covers, dividers, calendars, planners, briefcases, toner cartridges, compact disks, desk supplies, filing supplies, janitorial supplies, office equipment and supplies, and recycling containers. Membership is free.
Materials Accepted