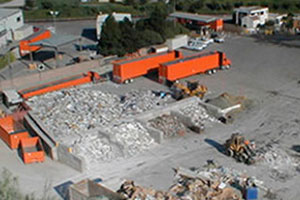 About Locations
Please contact locations directly if you have questions. Many sites are private companies and non-profits not affiliated with the County. Only they can answer all your questions.
Locations marked with a "*" are run by the County of Santa Barbara, creators of LessIsMore.org.
Weisenbach Recycled Products
Address:
437 Holtzman Avenue
Phone:
(800) 778-5420
Website:
www.recycledproducts.com
Email:
sales@weisenbach.com
This firm offers a variety of products in such areas as office supplies, packaging, paper products, cleaning supplies, containers, bags and totes, toys and novelties, home and garden supplies, textiles, tools, and promotional products that contain recycled-content.
Materials Accepted