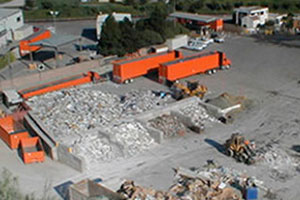 About Locations
Please contact locations directly if you have questions. Many sites are private companies and non-profits not affiliated with the County. Only they can answer all your questions.
Locations marked with a "*" are run by the County of Santa Barbara, creators of LessIsMore.org.
Green Home LLC
Address:
505 Montgomery Street, Floor 2
Phone:
(877) 282-6400
Website:
http://dgs.greenhome.com
Email:
help@greenhome.com
This online store offers a variety of products for the home and business that promote environmental health or resource conservation such as reduced toxicity, reusability, energy efficiency, responsible packaging, recycled-content, intelligent design, responsible manufacturing techniques, and reduction of personal environmental hazards. Products are offered in such categories as: appliances, bath, bedding, children's clothing, furniture, home furnishings, home improvement, housekeeping, kitchen, lighting, office, personal accessories, pest control, pets, restaurant supplies, and yard and garden. Products for businesses are offered in categories such as food service, cleaning, lighting, office supplies, and paper goods.
Materials Accepted