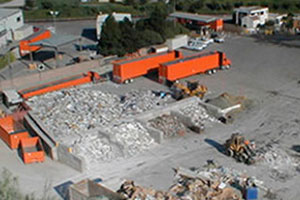 About Locations
Please contact locations directly if you have questions. Many sites are private companies and non-profits not affiliated with the County. Only they can answer all your questions.
Locations marked with a "*" are run by the County of Santa Barbara, creators of LessIsMore.org.
Jordano's
Address:
550 South Patterson Avenue
Phone:
(805) 964-0626
Website:
www.jordanos.com
Wholesale supplier of food service products with the following that contain recycled-content: paper napkins, tissues, and towels; can and pan liners; cups and lids; plates, bowls and lids; containers and lids;pans and pie tins;utensil; paper bags; and straws, sleeves, and stirrers.
Materials Accepted