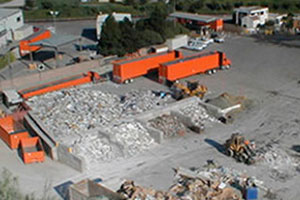 About Locations
Please contact locations directly if you have questions. Many sites are private companies and non-profits not affiliated with the County. Only they can answer all your questions.
Locations marked with a "*" are run by the County of Santa Barbara, creators of LessIsMore.org.
Lawcopy
Address:
411 E. Canon Perdido Street, Suite 15
Phone:
(805) 962-7732
Website:
http://www.lawcopyinc.com/services/document-shredding
Email:
sb@lawcopyinc.com
Whether it's a banker's box or an entire storeroom full of confidential documents, Lawcopy can meet a range of document shredding and disposal needs. Their security-screened disposal service representatives will pick up the shredding documents and provide a certificate of destruction upon completion.
Accepted items include all paper (even with paper clips, staples, binder clips, and Acco binding), CDs and DVDs, floppy disks, and hard Drives.
Materials Accepted