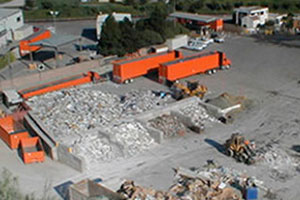 About Locations
Please contact locations directly if you have questions. Many sites are private companies and non-profits not affiliated with the County. Only they can answer all your questions.
Locations marked with a "*" are run by the County of Santa Barbara, creators of LessIsMore.org.
Central Coast Rescue Mission
Address:
1207 North McClelland
Phone:
(805) 614-0220
Website:
http://centralcoastrescuemission.org/
Accepts donations of unprepared food that is in its original packaging, unopened, and not past the expiration date. Items most needed include canned food, spaghetti sauce, crackers/cookies, cereals, pasta, macaroni and cheese, peanut butter, jams/jellies, and bottled water. Through its thrift store, it also accepts soap, shampoo, lotion, toothbrushes, toothpaste, combs/brushes, disposable razors, deodorant, paper towels, toilet tissue, disposable diapers, baby wipes, baby powder, new socks and underwear, and paper plates, cups, and napkins.
Materials Accepted