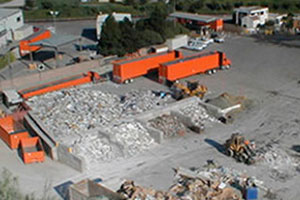 About Locations
Please contact locations directly if you have questions. Many sites are private companies and non-profits not affiliated with the County. Only they can answer all your questions.
Locations marked with a "*" are run by the County of Santa Barbara, creators of LessIsMore.org.
Nike Factory Store Camarillo Premium Outlet Center
Address:
1030 Camarillo Center
Phone:
(805) 384-4480
Website:
http://www.nike.com/us/en_us/c/better-world/reuse-a-shoe
Drop-off location for Nike Reuse-a-Shoe program for the recycling of athletic shoes. Can only accept up to 10 pairs of athletic shoes. Please call ahead to inquire about making a larger donation. Under this program, people can drop off athletic shoes of any brand that do not contain any metal. No dress shoes, shoes containing cleats, or shoes that are damp or wet will be accepted. Once approximately 5,000 pairs of shoes are collected, Nike will arrange to have the shoes picked up and shipped to its recycling facility free of charge. The shoes are ground up and made into soccer, football, and baseball fields and weight room flooring; basketball and tennis courts; running tracks and playground surfaces.