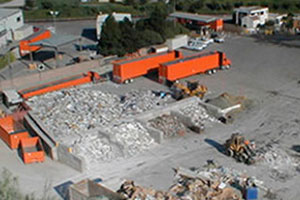 About Locations
Please contact locations directly if you have questions. Many sites are private companies and non-profits not affiliated with the County. Only they can answer all your questions.
Locations marked with a "*" are run by the County of Santa Barbara, creators of LessIsMore.org.
Armstrong World Industries
Address:
2500 Columbia Avenue
Phone:
(717) 397-0611
Website:
http://www.armstrong.com/commceilingsna/article45691.html
Email:
bpotechline@armstrong.com
Armstrong will pay the shipping costs for businesses that send at least 30,000 square feet of their ceiling tiles to one of seven company plants. These plants then use these ceiling tiles to make new ceiling tiles. To encourage participation in the program, the company uses certified contractors as consolidators os used tiles. To find a certified recycling contractor, visit the website or call (877) 276-7876.
Materials Accepted