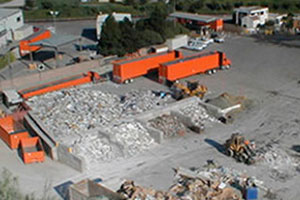 About Locations
Please contact locations directly if you have questions. Many sites are private companies and non-profits not affiliated with the County. Only they can answer all your questions.
Locations marked with a "*" are run by the County of Santa Barbara, creators of LessIsMore.org.
Lamb Awards and Engraving
Address:
129 East Main Street
Phone:
(800) 877-1448
Website:
www.lambawards.com/recycle.html
Email:
internet@lambawards.com
Accepts trophies, medals, plaques, and sculptures for reuse or recycling. Matching sets of trophies are donated to nonprofit agencies or broken down into parts, which are then sent to other trophy winners. Donors should send an e-mail with "recycling" in the subject line, before sending items to the firm. Donors are responsible for shipping expenses.
Materials Accepted