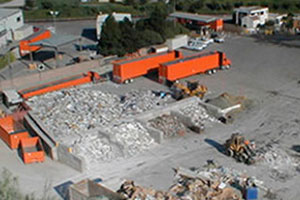 About Locations
Please contact locations directly if you have questions. Many sites are private companies and non-profits not affiliated with the County. Only they can answer all your questions.
Locations marked with a "*" are run by the County of Santa Barbara, creators of LessIsMore.org.
Converse Outlet Store
Address:
620 Ventura Boulevard, Suite 1304
Phone:
(805) 484-1138
Participates in Nike's Reuse-a-Shoe Program. Will accept up to 10 pairs of athletic shoes of any kind and brand that do not contain metal. No dress shoes, shoes containing cleats, shoes that are damp or wet or sandals or flip-flops will be accepted. Drop-off days and hours are Sunday from 10:00 a.m. to 8:00 p.m. and Monday through Saturday from 10:00 a.m. to 9:00 p.m. Shoes are ground-up and material is used to manufacture football and soccer fields, playgrounds, running tracks, and basketball and tennis courts.