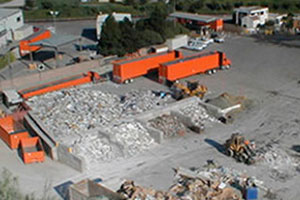 About Locations
Please contact locations directly if you have questions. Many sites are private companies and non-profits not affiliated with the County. Only they can answer all your questions.
Locations marked with a "*" are run by the County of Santa Barbara, creators of LessIsMore.org.
OptOutPreScreen.com
Address:
P.O. Box 2033-A
Phone:
(888) 567-8688
Website:
www.optoutprescreen.com
This website is a joint venture among the four major credit reporting companies (Equifax Information Services, LLC; Experian Information Solutions, Inc.; Innovis Data Solutions, Inc.; and TransUnion, LLC) that provides a centralized service to accept and process requests from consumers to opt in or opt out of offers for credit or insurance. Through this website, a consumer may request to "opt-out" from receiving offers of credit or insurance for a period of five years. If a consumer wants to permanently "opt-out" from receiving offers of credit or insurance, then a Permanent Opt-Out Election form may be obtained through this website and then mailed to this firm. Alternatively, for consumers who have previously submitted an "Opt-Out Request" and subsequently decide they want to receive such offers again, they may complete and submit an "Opt-In" form through this website.
Materials Accepted