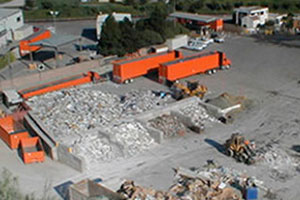 About Locations
Please contact locations directly if you have questions. Many sites are private companies and non-profits not affiliated with the County. Only they can answer all your questions.
Locations marked with a "*" are run by the County of Santa Barbara, creators of LessIsMore.org.
Interface
Address:
Website:
http://www.interfaceflor.com.au/Sustainability/ReEntry_Recycling.aspx
Under the Interface ReEntry program, old carpet is converted into new carpet and other products. The nylon is recaptured through shearing, while the backing is ground up and made into new backing. Separated nylon is recycled into new nylon for use as fibre and new recycled nylon fibre is converted into carpet. PVC backing is converted into recycled backing. Broadloom carpet is reclaimed and sent to one of several recycling facilities to be chopped and baled, processed, and then converted into raw material for manufacturing into vehicle parts, carpet padding, and industrial matting, or converted into energy, if no other options are available.
Materials Accepted