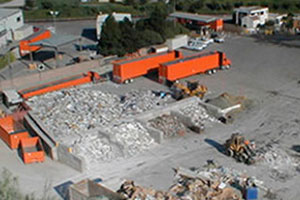 About Locations
Please contact locations directly if you have questions. Many sites are private companies and non-profits not affiliated with the County. Only they can answer all your questions.
Locations marked with a "*" are run by the County of Santa Barbara, creators of LessIsMore.org.
Textile Waste Solutions
Address:
439 Arroyo Rd
Phone:
(805) 277-0742
Website:
http://www.twaste.com
Email:
info@twaste.com
This company recycles textiles in the City of Commerce in Los Angeles County. Some of the material is shipped overseas to be reused, while some is cut into rags and used for industrial purposes. Also accepts shoes, which are shipped whole to less developed countries for reuse. Textile Solutions collect textiles from the South Coast Recycling and Transfer Station and MarBorg Industries.
The company's administrative offices are located at 439 Arroyo Road, Santa Barbara 93110.
Materials Accepted