Green Business Lunch and Learn, Santa Maria
November 15th, 11:30 am
Address:
Join this lunch-time workshop to learn about the certification process and hear from local experts about what it takes to become a Green Business. The workshop will include presentations on the certification process, recycling and purchasing, energy conservation, water conservation, pollution prevention, and ridesharing.
Lunch will be provided by a local Green Business certified restaurant.
To register for the workshop, please click here.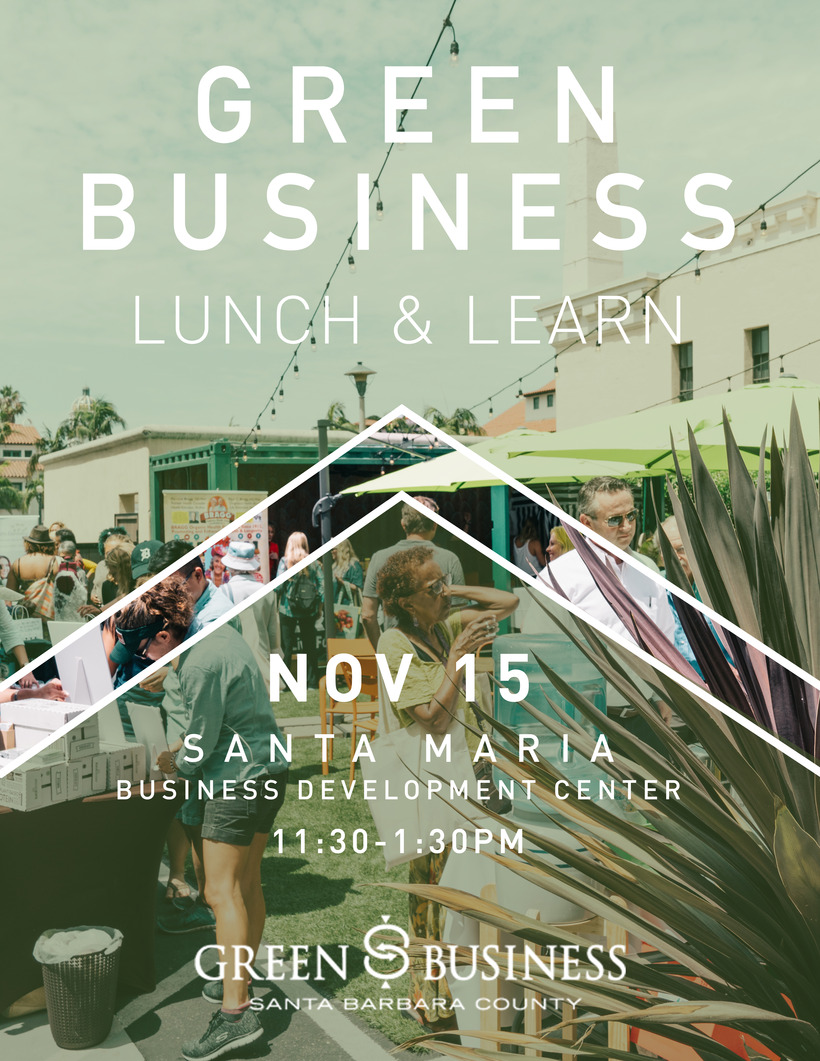 Location
Address:
Related Materials