South County Fridge and Freezer Recycling Weekend
May 17th, 9:00 am
Address:
The South County Energy Efficiency Partnership (SCEEP) is hosting a free refrigerator pick-up weekend for all residents and businesses in Southern Santa Barbara County within Southern California Edison (SCE) territory.
In addition to picking up old, working units and recycling them, SCE will also pay $50 for a refrigerator or freezer (limit of two units per qualified customer).
To participate in the pickup, call 1-800-234-9722 or register here.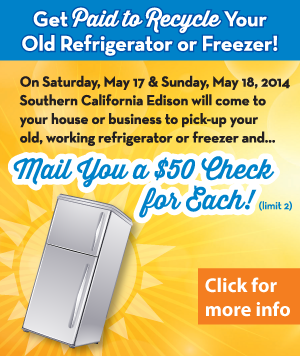 Location
Address:
Related Materials