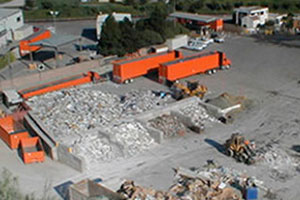 About Locations
Please contact locations directly if you have questions. Many sites are private companies and non-profits not affiliated with the County. Only they can answer all your questions.
Locations marked with a "*" are run by the County of Santa Barbara, creators of LessIsMore.org.
Books for Africa
Address:
253 East 4th Street, Suite 200 (address for financial donations)
Phone:
(651) 602-9844
Website:
http://www.booksforafrica.org/index.html
Email:
bfa@booksforafrica.org
This nonprofit organization collects, sorts, ships, and distributes new and used books from primary through post-secondary levels to children in Africa. The books it receives from publishers, schools, libraries, individuals, and organization are sorted and packed by volunteers in the organization's warehouse who choose books that are subject and age appropriate. The cost of shipping books and their fair market value is tax deductible; however, BFA will not assign a dollar value. The following types of books are most frequently requested: popular fiction and-fiction books in soft and hard cover; primary, secondary, and post-secondary textbooks; reference books such as encyclopedias and dictionaries; medical, nursing and law textbooks; and school supplies such as paper, pens, and pencils. The books should be in good condition, 10 years or less old (except for encyclopedias and dictionaries, which may be 15 years or less old), and contain content relevant to Africans. School and office supplies (e.g. pens, pencils, paper, wall charts, and maps are also accepted). Boxes should not weigh more than 50 pounds nor contain non-recyclable materials. Warehouse located at: 2971 Olympic Industrial Drive, SE, Suite B, Smyrna, GA. 30080.
Materials Accepted