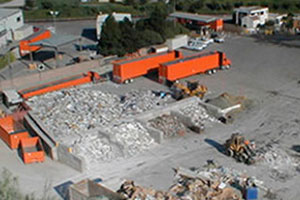 About Locations
Please contact locations directly if you have questions. Many sites are private companies and non-profits not affiliated with the County. Only they can answer all your questions.
Locations marked with a "*" are run by the County of Santa Barbara, creators of LessIsMore.org.
Coastal Byproducts
Address:
Phone:
(805) 845-8086; FAX: (805) 845-8087
Website:
www.coastalbyproducts.com
Email:
info@coastalbyproducts.com
Provides FREE collection and recycling of used cooking oil from restaurants and other kitchen facilities throughout Santa Barbara, Ventura, San Luis Obispo, Los Angeles, and Orange counties. The cooking oil is refined at their licensed processing facility in Oxnard. The refined oil is then used exclusively as a feedstock for biodiesel plants. The company also provides a detailed manifest each time the oil is collected, in order to help its customers comply with state and local regulations regarding the proper disposal and documentation of waste.
Materials Accepted