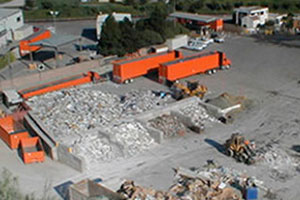 About Locations
Please contact locations directly if you have questions. Many sites are private companies and non-profits not affiliated with the County. Only they can answer all your questions.
Locations marked with a "*" are run by the County of Santa Barbara, creators of LessIsMore.org.
Independent Book Buying Services,LLC
Address:
4353 Rowland Avenue
Phone:
(800) 598-2275
Website:
http://ibbstextbooks.net
Email:
info@ibbstextbooks.net
Will pay, swap, or provide a credit voucher for used textbooks from colleges/universities and grades K-12. A school can call the company and make an appointment to have a representative come to the school to process/evaluate the textbooks for their value. These textbooks are then sold to schools that reuse them. Textbooks that have torn, wrinkled, and discolored pages will not be accepted. The firm will pick up the textbooks from a school.
Materials Accepted