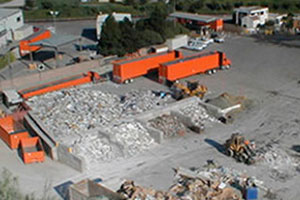 About Locations
Please contact locations directly if you have questions. Many sites are private companies and non-profits not affiliated with the County. Only they can answer all your questions.
Locations marked with a "*" are run by the County of Santa Barbara, creators of LessIsMore.org.
ReCork
Address:
#141, 10760 25th Street NE, Calgary, AB T3N 0A1
Phone:
(877) 894-7702
Website:
www.recork.com
Email:
info@recork.com
ReCork works with various locations to accept corks for recycling. Cork is re-purposed into new materials. From Recork's website: "We are ReCORK, North America's largest natural wine cork recycling program, launched in 2008 by Canadian footwear company SOLE. We are an alliance of businesses and individuals who work together to collect and repurpose natural wine corks. We use these corks to innovate and create natural, sustainable alternatives to petroleum-based foams and plastics. Together we have collected more than 128 million corks for recycling, and we're just getting started."
Materials Accepted