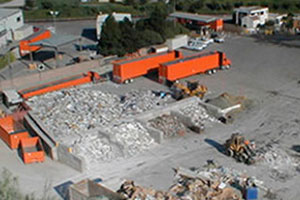 About Locations
Please contact locations directly if you have questions. Many sites are private companies and non-profits not affiliated with the County. Only they can answer all your questions.
Locations marked with a "*" are run by the County of Santa Barbara, creators of LessIsMore.org.
VTC Enterprises Thrift Store
Address:
608 West Ocean Avenue
Phone:
(805) 714-5698
Website:
http://vtc-sm.org/thrift_store.html
Accepts a variety of materials for resale, such as arts and craft supplies, ceramics, bedding and draperies, bicycles, clothing and accessories, furniture, household goods, jewelry, linens, musical instruments, shoes, working small appliances (e.g. coffee makers, toasters, etc.), working electronics (e.g. computers, printers, etc.) and toys.
It also accepts bubble wrap for reuse. No encyclopedias, magazines, mattresses, or box springs accepted.
Materials Accepted