Resource Recovery & Waste Management Division Staff
Do you need to contact one of our staff directly? Not sure who does what?
Please see below for a listing of who's who and what we do.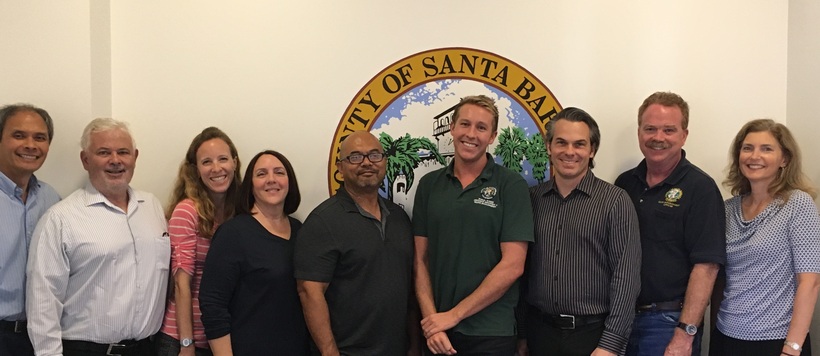 Thomas Chiarodit, Senior Program Specialist:
(805) 882-3624 or e-mail Thomas here

Solid waste collection franchises
Waste hauler complaints or questions
Sam Dickinson, Program Specialist:
(805) 882-3618 or e-mail Sam here

Community events and presentations
Carlyle Johnston, Project Leader:
(805) 882-3617 or e-mail Carlyle here

Solid Waste Management Plans
Unscheduled hauler permits
Educational PSAs and videos
Alan Nakashima, Senior Program Specialist:
(805) 882-3616 or e-mail Alan here

Leslie Robinson, Program Specialist:
(805) 882-3615 or e-mail Leslie here

Jody Rundle, Program Specialist:
(805) 882-3602 or e-mail Jody here

Disposal reporting
Annual reports to CalRecycle and DTSC
Leslie Wells, Program Manager:
(805) 882-3611 or e-mail Leslie here

Manages the Collection and Materials Management (CMM) group which provides a variety of community solid waste collection and recovery programs to several cities and the unincorporated areas of Santa Barbara County
Project Lead on the Tajiguas Resource Recovery Project
Code Enforcement Notes:

* The County's Resource Recovery and Waste Management Division Code Enforcement Officers only cover the unincorporated areas of the county. If your complaint is within a city's jurisdiction, please call city staff.
** Abandoned or inoperable vehicles on a public road should be referred to local law enforcement.