Hazardous Waste Warning
Wastes in this section are dangerous to you and the environment. Handle them carefully and dispose of them properly.
Legally, households may not transport more than 15 gallons of wet or 125 pounds of dry hazardous materials. Read about the regulation.
Click below to see our new Medication Disposal Video: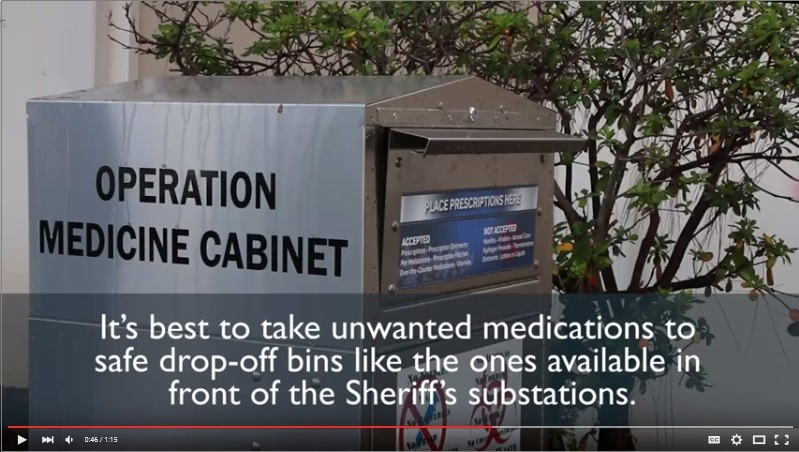 What is a Controlled Substance?
Controlled substances are regulated by the Drug Enforcement Administration (DEA) and include addictive and habit-forming medications like pain killers and anti-depressants. Because of this, controlled substances have special handling instructions and disposal concerns.
Use locations listed in the "Where to go" section below to properly dispose of these substances, as current laws and regulations prevent hazardous waste centers from accepting controlled substances without strict oversight from law enforcement.
You can also download our Operation Medicine Cabinet brochure in English or Spanish for a list of sites in Santa Barbara County that accept controlled substances.
Where Can I Find Out More?
Find a list of controlled substances on the DEA's website.
Where to go
Related Events
Related Materials
Related Articles