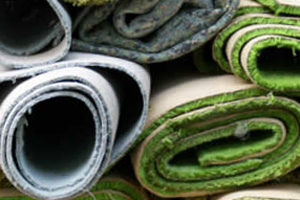 Construction & Demolition (C&D) materials are generated during construction, remodeling, building repair, cleanup, or demolition.

C&D contains many different types of materials, most of which are recyclable at facilities listed in this section.
Carpet can be recyclable
Carpet recycling is a growing industry, so be sure to check back regularly for additional local recycling sites.
Reduce your carpet waste
If your carpet is in good condition, try donating it or selling it with options listed below.
If you're replacing or installing new carpet, consider using carpet squares instead of large sheets. That way, if part of the carpet gets stained, you can replace just that square. Good news for all parents!
Where to go
Related Materials
Related Articles