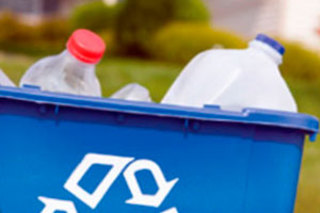 Recycling
This section has everything you need to know about recycling at your home, business, apartment or school.
If you're not sure how to recycle a particular item, find it in the list below or use our search bar at the top of the page.
Accepts car seats, diaper bags, high chairs, jumpers, strollers, and swings for reuse or recycling. Parts are disassembled and recycled. Accessories in excellent condition may be reused. Company will provide a $5.00 coupon that can be used towards a future purchase. Donator must pay for shipping costs.
Related Materials
Related Articles