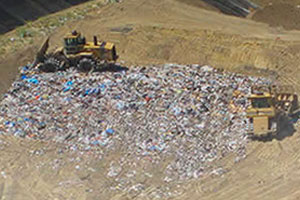 Trash and Recycling Long Term Planning.
Created in 2001, this group includes members from all local jurisdictions and Sanitary Districts.

This group discusses long term solid waste management for the region.
The Multi-Jurisdictional Solid Waste Task Group was established in June 2001 by the County Board of Supervisors and the Santa Barbara City Council. The Task Group grew to include elected officials from each jurisdiction in the County of Santa Barbara, as well as a representative from the Sanitary Districts. The Task Group is designed to provide the communities within Santa Barbara County with a forum to discuss and plan long-term solid waste management strategies and facilities.
Where can I find out more?
The task group has its own page hosted on the County's website. Click here for more info.