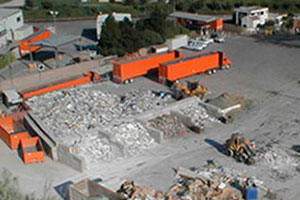 About Locations
Please contact locations directly if you have questions. Many sites are private companies and non-profits not affiliated with the County. Only they can answer all your questions.
Locations marked with a "*" are run by the County of Santa Barbara, creators of LessIsMore.org.
rePlanet/Albertsons #6348
Address:
2320 South Broadway Santa Maria, CA
Phone:
(877) 737-5263
Website:
http://replanet.com/contact
Recycling drop-off and buyback facility. Provides refunds for beverage containers eligible under the Beverage Container Recycling and Litter Reduction Act: metal cans and glass and hard plastic bottles.
Staffed Tuesday through Saturday from 10:00 a.m. to 4:30 p.m. Closed 1:00 to 1:30 p.m. Automated reverse vending machines available.
Materials accepted