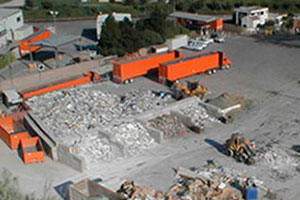 About Locations
Please contact locations directly if you have questions. Many sites are private companies and non-profits not affiliated with the County. Only they can answer all your questions.
Locations marked with a "*" are run by the County of Santa Barbara, creators of LessIsMore.org.
The Reuse People, Los Angeles Warehouse
Address:
3015 Delores Street Los Angeles, CA
Phone:
(818) 244-5635
Website:
http://www.deconstructionlosangeles.com
Email:
arthurrenaud@thereusepeople.org
Salvages building materials and distributes them for reuse throughout California. Offers a variety of services to private building owners, contractors, developers and governmental agencies, including deconstruction, materials salvage, materials reuse and recycling plans, and reuse and recycling consultant services, such as business planning feasbility studies, pilot projects, and retail store planning and management. Open Monday through Friday, 10:00 a.m. to 5:00 p.m and Saturday, 10:00 a.m. to 4:00 p.m. Also offers deconstruction services in Los Angeles, Ventura, and Santa Barbara counties. (310) 346-3179.
Materials accepted
Recycle
Reduce & Reuse