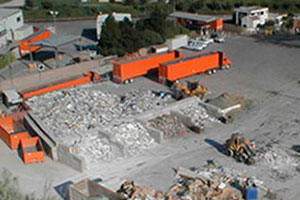 About Locations
Please contact locations directly if you have questions. Many sites are private companies and non-profits not affiliated with the County. Only they can answer all your questions.
Locations marked with a "*" are run by the County of Santa Barbara, creators of LessIsMore.org.
Pacific Pride Foundation/Necessities of Life Project
Address:
126 E. Haley Street, Suite A-11 Santa Barbara, CA
Phone:
(805) 963-3636, ext.131
Website:
www.pacificpridefoundation.org
Accepts food donations from South Coast communities that are provided to low-income HIV clients. Food must be packaged or in unopened cans and not be past the expiration date. Fresh produce and dairy products are also accepted.
Materials accepted
Reduce & Reuse