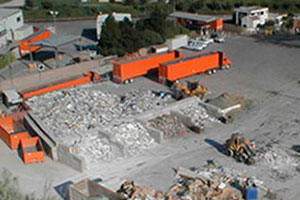 About Locations
Please contact locations directly if you have questions. Many sites are private companies and non-profits not affiliated with the County. Only they can answer all your questions.
Locations marked with a "*" are run by the County of Santa Barbara, creators of LessIsMore.org.
Habitat for Humanity of Southern Santa Barbara County ReStore
Address:
6860 Cortona Drive Goleta, CA
Phone:
(805) 692-2226
Website:
http://sbhabitat.org/index.php
Email:
mail@sbhabitat.org
Accepts donations of home remodeling/improvement items such as blinds, shutters, windows (double pane only), doors (no hollow core), cabinets, bathroom sinks, flooring, low-flow toilets (no marks, stains, or chips), lamp fixtures, tubs (no chips or pitting), shelves, filing cabinets, etc. that are sold to the general public at discount prices. Also accepts brand new carpeting for resale.
Also accepts donations of clean, working appliances that have all parts and are less than five years old.
Mailing address: P.O. Box 176, Goleta, CA 93116
Materials accepted
Electronics
Reduce & Reuse