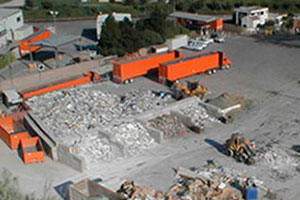 About Locations
Please contact locations directly if you have questions. Many sites are private companies and non-profits not affiliated with the County. Only they can answer all your questions.
Locations marked with a "*" are run by the County of Santa Barbara, creators of LessIsMore.org.
MarBorg Industries' Recycling /ABOP Center
Address:
132 Nopalitos Way Santa Barbara, CA
Phone:
(805) 963-1852
MarBorg's downtown Recycling Buy Back Center, as well as its center in Goleta, is re-opening on Monday, May 11th 2020. Both locations will be open Monday through Friday, from 8:00am to 4:00pm.
Both locations will be accepting the following materials:
- Plastic beverage containers marked with CRV, with caps removed
- Aluminum
- Bimetals
- Glass
- Cardboard
- E-Waste (anything with a cord!)
- Fluorescent light bulbs
- Antifreeze
- Batteries
- Cell Phones
- Petroleum Based Oil (motor oil, hydraulic oil, ect.)
- Printer Cartridges
- Oil and Water-Based Paint
Please wear a face mask and practice social distancing when visiting this location.
Future updates on materials accepted and changes in operations will be posted here.
Materials accepted
Electronics
Hazardous Waste Recycling/Disposal
Recycle